England 'He ran into my arm' – Walker disappointed with penalty decision after England win Goal 04:56 6/19/18 FacebookTwitterRedditcopy Comments(1)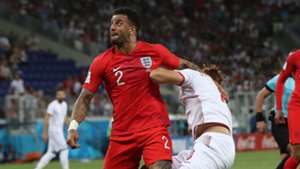 Getty England World Cup Tunisia v England Tunisia The Man City star found himself on the wrong side of Wilmar Rondon in conceding a dubious first-half spot kick England defender Kyle Walker was bemused by the decision to give a penalty against him in the first half of the Three Lions' World Cup triumph over Tunisia. Gareth Southgate's men were pegged back after Harry Kane turned home for an early lead when referee Wilmar Rondon punished Walker's challenge on Fakhreddine Ben Youssef. Ferjani Sassi made no mistake from the spot, and England were left to struggle against a resolute backline until Kane finally ensured three points with a last-minute header to make it 2-1.  Article continues below Editors' Picks Out of his depth! Emery on borrowed time after another abysmal Arsenal display Diving, tactical fouls & the emerging war of words between Guardiola & Klopp Sorry, Cristiano! Pjanic is Juventus' most important player right now Arsenal would be selling their soul with Mourinho move And after the final whistle the Manchester City man admitted he did not believe he deserved to be punished. "In the Premier League it probably wasn't a foul, but in the World Cup it was," he said to the BBC. "I got a call from Kieran (Trippier) to leave it so I tried to make myself as big as possible, and he ran into my arm."We have worked hard and all of us deserve those three points."We played some good stuff and created a lot in the first half. We are not the finished article. I'm not a big talker, I don't like to voice my opinions but I said I will run and give everything for this team."It's good to win. A pat on the back for us."There were ups and downs for me personally, but I think it (the result) just shows the work we have done for the last three weeks prior to the game. The important thing is we got the three points and it's always nice to win it at the end."Fellow defender Harry Maguire agreed that the penalty was "soft", but praised his side's resolve in bouncing back to take all three points. "The first half we should have been clear. We conceded a soft penalty – we knew we didn't want to concede the next goal. We kept our shape and 'H' has done it again," he said, referring to Kane's double strike.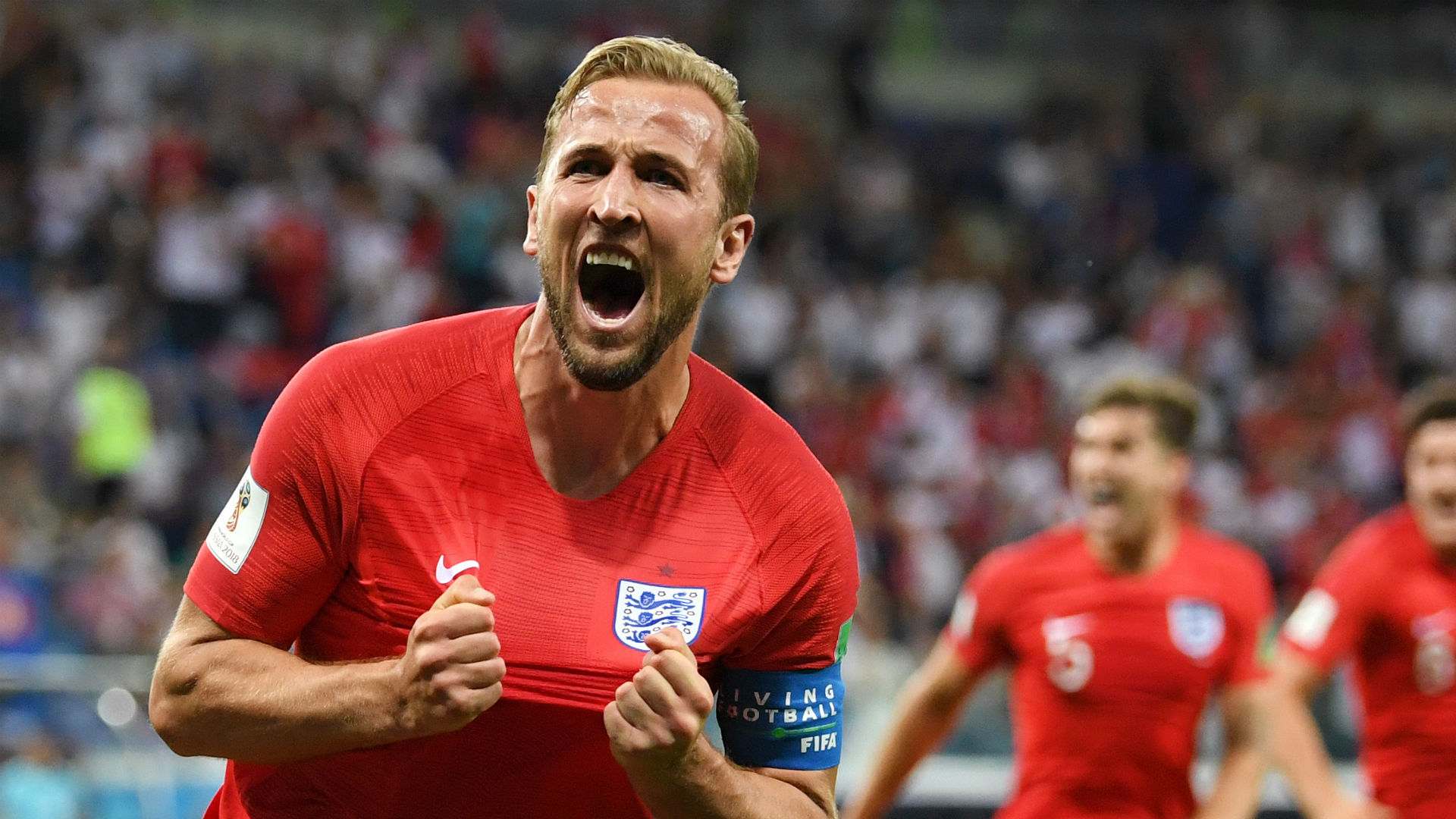 "It was really warm, we wanted to start really well and we did. We missed clear-cut chances that you don't get much at this level."We knew we'd get more chances and it's come right at the death."On Harry Kane not winning a penalty after he appeared to be wrestled to the ground in both the first and second half, Maguire said: "It was as much a penalty as they got. You know 'H' is always in the right place at the right time and when he gets that chance he'll take it."I had a couple of nervy passes in the first half – it's a big occasion and your first game at this high pressure. You have to focus and concentrate and I feel I grew into the game."It's a massive three points and we can now build some momentum."England will be back in action on Sunday, when they face Panama in the second round of Group G fixtures.
read more